Referral Program.....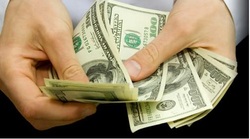 Did you know we have a referral program? YES we do! This month we are doing an extra promotion. Refer a family and GET PAID CASH!!!! If you refer a family and they enroll, you will receive $200.00 CASH! How would 2 crisp $100.00 bills look in your wallet?

Note: The family must be enrolled for 4 weeks before any cash bonus is paid out.

---